COMPANY PROFILE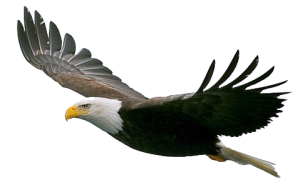 Eagle, founded in 1988, is a freight broker based in Gainesville, Georgia. Eagle believes in developing and keeping shipper, carrier and agent relationships through superior customer service, transparent communication and trust.
Eagle's van, reefer, flatbed cross-dock, warehousing, LTL, tow-away and heavy haul trucking services takes us throughout the United States. We are experienced in both live loading and unloading and trailer pool transportation scenarios.
Our carriers and agents maintain the highest standards to deliver product on-time, exactly as requested.
With almost 30 years in the transportation business, our reputation in service and communication excellence makes Eagle Transportation a trusted and valued partner.
CERTIFICATIONS